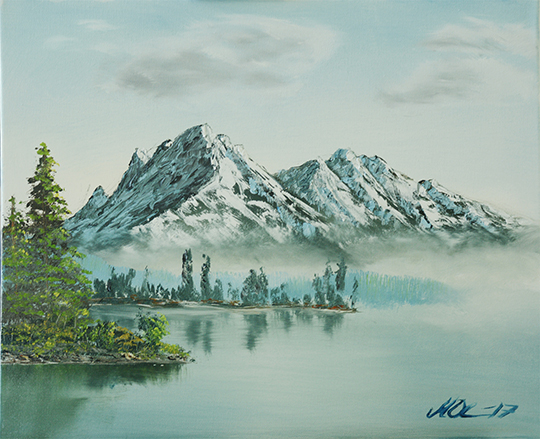 MY ART

I make drawing and paintings, when inspiration comes along. One favourite motiv is birds, who are free and can fly wherever they want to. The owl is special, since it represents both wisdom and strength. Another of my favourites is water. It changes all the time, and seems to have a life of its own.

Recently I have started to experiment with oil on canvas, wet on wet technique. Both knife and brushes are used. Lots of new things to learn, but a lot of fun!

Here I show some of my drawings and paintings. I hope you like them.

To the left: Oil on canvas, knife and brushes..